Board certifies 2021 election results
Two seats filled; another awaits future action
By Michael Pramik, Ohio Public Employees Retirement System
Oct. 21, 2021 – The Ohio Public Employees Retirement System Board of Trustees certified results of this year's election for seats on the OPERS and Ohio Deferred Compensation boards at this week's OPERS Board of Trustees meeting.
Current trustee Julie Albers won the election for the seat representing county employees. Current trustee Tim Steitz ran unopposed for one of the two retiree seats. They will begin new, four-year terms on Jan. 1.
No candidates were certified to run for the miscellaneous employees seat, which thus will become vacant on Jan. 1. The vacancy will be filled in accordance with Ohio law, and information regarding that process will be presented to the Board at a future meeting.
The OPERS Board consists of 11 members, and seven are elected. OPERS Board members are trustees of the system's funds and are subject to strict fiduciary standards of conduct. The Board members must act solely in the best interests of all the participants and beneficiaries of the system.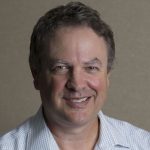 Michael Pramik is communication strategist for the Ohio Public Employees Retirement System and editor of the PERSpective blog. As an experienced business journalist, he clarifies complex pension policies and helps members make smart choices to secure their retirement.