Here are tips for contacting OPERS, Via Benefits by phone
By Michael Pramik, Ohio Public Employees Retirement System
Nov. 4, 2021 – Open enrollment for both Medicare and Pre-Medicare retirees is now in full swing, and with the change in health care delivery for Pre-Medicare retirees in 2022 our call volume is especially high. That also is true for Via Benefits, the OPERS Pre-Medicare and Medicare Connector.
We have some important health care notes, as well as tips for all our retirees that will help avoid long waits on the phone and, thus, free up resources for other members.
Pre-Medicare retirees
Contact Via Benefits: Any questions about the HRA or available individual and family medical plans should be directed to Via Benefits. OPERS is experiencing a very high volume of calls, and some callers are waiting to speak to an OPERS representative only to learn that their question must be answered by Via Benefits.
When calling, please dial 1-833-939-1215, regardless of what your appointment confirmation email states. This line is dedicated to our Pre-Medicare retirees and will have the shortest wait time.
Take the required action to opt in to the OPERS HRA: You can enroll in any medical plan you choose for 2022. But regardless of whether you plan to enroll in a new medical plan through Via Benefits, you must contact Via Benefits – not OPERS – to opt in to the HRA to begin receiving HRA deposits in 2022.
You do not have to opt in to the OPERS HRA over the phone. It is much faster to do so online, by visiting Via Benefits' OPERS website page.
Make full use of the Via Benefits website: In addition to opting in to the HRA online, you can build an online profile, schedule an enrollment call, register for an education event or shop for available medical plans by visiting the Via Benefits' OPERS website page.
Building your online profile prior to your enrollment call will help your appointment go more smoothly. You can include information about your preferred doctors, hospitals, prescription drugs and pharmacies. We also encourage you to use the Via Benefits comparison tools to "Shop and Compare" for the plans available to you.
Ways to reach Via Benefits:
Log in to your online Via Benefits account.
Call 1-833-939-1215. Once you reach Via Benefits, you'll need to provide two of the following three pieces of information before speaking to a representative: phone number, date of birth, and zip code.
You also can reach Via Benefits by calling OPERS at 1-800-222-7377 and choosing option "1" for health care issues and then "2" for the Pre-Medicare Connector.
Medicare retirees
Pre-scheduled calls take priority: If you're a Medicare retiree, pre-scheduled appointments with a Via Benefits Benefit Advisor will take priority during open enrollment. However, appointments are not required to make changes to your coverage or ask questions.
Call early in the day: Appointments for Medicare-eligible retirees are currently filled for the open enrollment period. If you weren't able to get one, that's not a problem.You can still get the information and enrollment support that you need. We recommend calling first thing in the morning, and the best days to call are Wednesday and Thursday.
Use the Via Benefits website. Go online to the Via Benefits OPERS page to research, compare and enroll in plans at your convenience, 24 hours a day, 7 days a week. Use the convenient chat feature if you have a question. During open enrollment, Via Benefits offers the Coverage Checkup, a convenient way for you to compare your current Part D Prescription Drug or Medicare Advantage Prescription Drug (MAPD) plan to the plans available for 2022. You can identify formulary changes, and it may even help you save some money.
As a first step, make sure your Via Benefits online profile is up to date. Then, if you're already enrolled in a Part D or MAPD plan, when you sign into your account during open enrollment, you'll automatically be shown the results of your prescription drug plan checkup and your options for 2022.
All retirees
OPERS and Via Benefits are currently experiencing the same labor shortages affecting businesses all over the country, but we are training and adding staff members as quickly as we can. We apologize for any inconvenience and frustration this may cause. Please be assured that both OPERS and Via Benefits are committed to providing all retirees with the assistance they need. No one will go without help during this busy open enrollment season.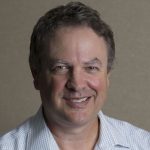 Michael Pramik is communication strategist for the Ohio Public Employees Retirement System and editor of the PERSpective blog. As an experienced business journalist, he clarifies complex pension policies and helps members make smart choices to secure their retirement.