Fact sheet created for part-time workers
Service credit can be affected by those working seasonally, intermittently
By Michael Pramik, Ohio Public Employees Retirement System
Nov. 19, 2021 – Many OPERS members work part-time, intermittently or in seasonal employment. There are special considerations they should understand about their pensions, as well as health care.
We've recently created a fact sheet that explains the impact that working part-time, seasonally and intermittently can have on a member's retirement account. It outlines how work status may affect planning for retirement.
Much of the information refers to rules on service credit for those in the Traditional and Combined pension plans. For instance, members earn service credit based on a minimum monthly earnings threshold. (It's currently $684.86.) Earning more money in one month can't be allocated to another month in which a member earns less than the minimum amount for full service credit.
Also, earnings applied to service credit are timed based on when the employer's reporting period ends, not necessarily the actual day or days worked within a month.
The minimum earnable salary to earn credit for health care in a given month is $1,000.
Members who do not earn the minimum earnable salary each month can earn partial service credit for their pension for that month. That's not true of health care – members must earn the full $1,000 to receive credit for health care, and partial credit is not granted.
The fact sheet also has information for those in the OPERS Member-Directed Plan.
These considerations can impact one's final average salary, as well as the pension benefit. We encourage all members who work part-time, seasonally or intermittently to review this fact sheet and become familiar with the rules of service credit.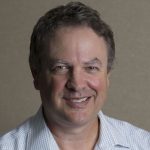 Michael Pramik is communication strategist for the Ohio Public Employees Retirement System and editor of the PERSpective blog. As an experienced business journalist, he clarifies complex pension policies and helps members make smart choices to secure their retirement.