Answers to Health Care 2022 questions
This month: Enrollment, Health Reimbursement Arrangement issues
By Michael Pramik, Ohio Public Employees Retirement System
Dec. 7, 2021 – As we draw nearer to 2022 and the changes that will affect OPERS retirees next year, we will periodically post questions and answers to key topics we believe will benefit our members.
This month we're answering several questions regarding the ins and outs of Pre-Medicare health care for 2022.
Q: If I enrolled in a medical plan through Via Benefits during open enrollment, can I make a change or cancel that plan before open enrollment is over? What if money is taken from our checking account for the first premium?
A: Yes, you can make changes up until the end of open enrollment. Keep in mind that you'll need to disenroll from the first plan you enrolled in to avoid paying two premiums. You will need to work with your insurance carrier to receive a refund if you've already paid your January premium.
Q: Do I have to return the dental and vision insurance enrollment form if I want to continue it and I am not making any changes?
A: No. There's no need to return that form if you're continuing the same coverage you have currently.
Q: I live part time in Ohio and part time in Florida. What do I do about scheduling my health care plan if I'm going to be moving soon?
A: Changing residences launches a Special Enrollment Period, during which you can enroll in a new plan. However, note that deductibles and other expenses start over when you do that. We recommend talking this through with Via Benefits.
Via Benefits covers this topic in depth in its Pre-Medicare Enrollment Guide.
Q: If I sign up for Pre-Medicare insurance outside of Via Benefits, do I have to inform Via Benefits of that choice? If so, how do I do it?
A: No, you do not need to inform Via Benefits of your choice. But you will need to opt in to the HRA to receive the monthly HRA deposit, and then submit the proper documentation from your carrier to receive reimbursement. The "Getting Reimbursed Guide" contains detailed instructions on what documentation you will need and how to submit it to Via Benefits.
Q: I just opted in to the Pre-Medicare Health Reimbursement Arrangement, selected my health care plan and paid my premium for January. When can I expect my first reimbursement?
A: Now that you have opted in to the HRA, Via Benefits will create your account and send you a "Getting Reimbursed Guide." Once you receive this guide you can submit your January premium for reimbursement. Keep in mind if you received the $1,200 transition deposit, the only expense that can be reimbursed prior to January is your January premium amount. If you did not receive the transition deposit, you'll need to wait to receive your January HRA deposit before seeking reimbursement for your January premium. Depending upon your submission method, it could take up to three weeks to receive your reimbursement if you submit it via mail or fax, whereas submitting it through your Via Benefits online account or mobile app would take only approximately a week.
Q: I'm an OPERS retiree, but my spouse is still working. I am covered as a dependent under the medical plan offered by his employer. Can I receive reimbursement from my HRA for the premiums we pay for his employer-sponsored plan?
A: Yes, but only if your spouse pays premiums post-taxes. Whether you or your spouse is the enrolled employee, all medical plan premiums must be post-tax in order be reimbursed from the HRA. Retirees also can use the funds within their HRA to be reimbursed for deductibles, co-insurance and other qualified, out-of-pocket expenses incurred through a spouse's plan.
Q: Why doesn't the Via Benefits phone app work?
A: The mobile app is working but it's for HRA reimbursement only. Retirees cannot enroll in a health care plan or opt in to the HRA through the app. Please wait to download the Via Benefits mobile app until you have received your "Getting Reimbursed Guide." Waiting to do so will ensure that your HRA has been set up within the Via Benefits system.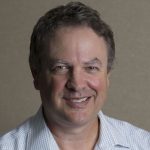 Michael Pramik is communication strategist for the Ohio Public Employees Retirement System and editor of the PERSpective blog. As an experienced business journalist, he clarifies complex pension policies and helps members make smart choices to secure their retirement.