OPERS improves benefit notices
Streamlined document is easier for retirees to read, understand
By Michael Pramik, Ohio Public Employees Retirement System
Dec. 16, 2021 – OPERS sends Statements of Benefit Payments to retirees whose benefits are affected by health care changes or tax changes in the new year. Based on member input, we've improved the notices that we'll mail soon to affected retirees.
The streamlined documents are better in several ways:
We've reordered the statement to be easier to follow, and we're providing it in a table format so it's more readable. It's easier to see which amount goes with which line item, and items are presented in a more-logical order.
Retirees will now see their original monthly benefit first, as well as their current gross benefit and any cost-of-living increases that apply. That information is followed by any tax deductions and vision/dental premium deductions that apply, and then the new net benefit amount.
Retirees' OPERS ID is now included on the notice.
There's also information telling retirees why their payment has been adjusted.
We recommend that retirees keep a copy of the statement for your records. The notices will be viewable through your OPERS online account, usually a few day before the end of the month.
Regarding taxes, OPERS plans to mail all 2021 tax documents to retirees by the end of January.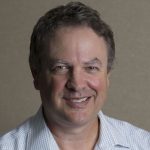 Michael Pramik is communication strategist for the Ohio Public Employees Retirement System and editor of the PERSpective blog. As an experienced business journalist, he clarifies complex pension policies and helps members make smart choices to secure their retirement.