OPERS posts holiday schedule
We're closed on Christmas Eve and New Year's Eve this year
By Michael Pramik, Ohio Public Employees Retirement System
Dec. 21, 2021 – As a reminder to our members and retirees, the Ohio Public Employees Retirement System will observe the following schedule for the holidays:
We will be closed on Christmas Eve, Christmas Day, New Year's Eve and New Year's Day.
On Dec. 23 and Dec. 30, our offices will be open from 8 a.m.-noon.
We will reopen after Christmas at 8 a.m. on Dec. 27.
We will reopen after New Year's Day at 8 a.m. on Jan. 3.
You can use your online account, accessible from the OPERS website, to review information 24 hours a day. Your online account contains current data on account and service credit values, beneficiary designations and other information.
If you don't have an account already, click on "Account Login" at the top of the OPERS website and follow the prompts.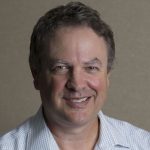 Michael Pramik is communication strategist for the Ohio Public Employees Retirement System and editor of the PERSpective blog. As an experienced business journalist, he clarifies complex pension policies and helps members make smart choices to secure their retirement.