Pension benefits, health care differ from regular membership
By Michael Pramik, Ohio Public Employees Retirement System
Jan. 27, 2022 – OPERS membership changes substantially for those who retire and then go back to work. If you're considering becoming a re-employed retiree, here are some things to consider.
Employment
A re-employed retiree is one who is receiving an OPERS pension benefit and is also employed in an OPERS-covered position. It includes re-employment in full-time, part-time or seasonal/occasional OPERS positions.
In the event you become re-employed by an OPERS-covered employer, you must inform the employer that you are receiving an OPERS benefit. Discuss your potential re-employment plans with your employer to determine whether there are any restrictions or policies on re-employment. Contributions to OPERS must begin from the first day of re-employment.
Re-employed retirees continue to receive their retirement benefits and are not eligible to select one of the OPERS retirement plans. Re-employed retirees contribute toward a Money Purchase Plan account. If returning to work in a full time position with a college or university, re-employed retirees may be eligible to elect an Alternative Retirement Plan (ARP) provided they meet all eligibility requirements.
A retiree who has received a retirement allowance for less than two months when reemployment begins will forfeit the retirement allowance and health care for any month of reemployment during that two-month period.
Returning as an independent contractor to any OPERS employer within the first two months of retirement or returning to the same employer at any time results in forfeiture of the pension portion and suspension of the annuity portion of the retirement benefits without access to OPERS health care for the length of the contract.
Health care
Re-employed retirees are eligible for OPERS health care, but because the OPERS HRA is a retiree-only plan it works a little differently for re-employed retirees.
Pre-Medicare re-employed retirees can accrue HRA deposits during their re-employment period beginning in 2022. Like a Pre-Medicare benefit recipient who is not re-employed, you can enroll in any medical plan you choose; however, you must be opted in to the HRA to receive monthly HRA deposits from OPERS. Even though you are accruing HRA deposits while re-employed, any expenses incurred during your re-employment period are not reimbursable.
As a re-employed retiree, your monthly HRA deposits from OPERS will accrue in a Re-employed Accumulated HRA for the month(s) you are employed in an OPERS-covered position. Balances that remain when you reach Medicare age will carry over.
Your Re-employed Accumulated HRA will not be accessible during your re-employment period. You may use any balance you had in your HRA prior to your re-employment period to be reimbursed for expenses incurred prior to your re-employment period, but not for expenses incurred during your reemployment period.
For more information about how the OPERS HRA is administered during and after a reemployment period, please see the 2022 OPERS Health Care Program Guide available on opers.org.
For additional information about re-employment, refer to our "Returning to Work After Retirement" leaflet on the OPERS website.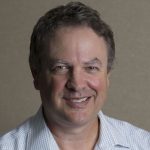 Michael Pramik is communication strategist for the Ohio Public Employees Retirement System and editor of the PERSpective blog. As an experienced business journalist, he clarifies complex pension policies and helps members make smart choices to secure their retirement.