Definitions can differ for pension, health care, retirement plans
By Michael Pramik, Ohio Public Employees Retirement System
Feb. 3, 2022 – Service credit in the Traditional Pension Plan and Combined Plan or contributing months for Member-Directed Plan participants represents the period of time you are employed by a public employer and making contributions to OPERS.
There are different thresholds of service time that count toward your pension benefit and health care eligibility, and pensions and health care are set up differently for those in the various OPERS retirement plans.
Let's take an introductory look at service credit for retirement and health care in each of our plans.
Traditional Pension Plan and Combined Plan
Retirement
For the Traditional Pension Plan and Combined Plan, members earn contributing service credit when contributions are remitted to OPERS by employers and posted to the members' OPERS accounts. The service credit is calculated each reporting month, and members can't receive more than one year of service credit for any calendar year.
The "reporting month" is an important term. It reflects the earnings that fell within a specific earning period, which may overlap a calendar month. That could have implications on service credit in a given month, especially credit that applies to health care eligibility.
Members earn full-time service credit for a reporting month by earning a minimum salary that has varied over the years. For 2022, this minimum earnable salary is $696.84. It will increase by 1.75 percent annually through 2029.
If you work less than 12 months in a year, or your earnable salary is less than the amounts listed above, you will receive part-time service credit toward your pension.
How does this service credit add up for part-time and full-time retirement benefits? It depends on your retirement group, one of three member classifications. (You can always find out what group you're in by looking at your annual statement, available in your online account.) Refer to the eligibility charts in the Service Credit and Contributing Months leaflet to determine the age and service requirements for retirement eligibility based on your retirement group.
Health care
As of Jan. 1, 2014, to earn full service credit applicable to eligibility for OPERS health care in the Traditional Pension and Combined plans, you must earn a minimum of $1,000 per reporting month, and only the following service credit types will apply to health care program eligibility:
Contributing service (which includes plan change service credit)
Eligible Ohio Retirement System service combined at retirement
Interrupted military time (USERRA)
Unreported public service
Redeposit (refunded/restored) service
Unlike pension service credit, members cannot earn partial credit for health care eligibility in a given month.
Please refer to the OPERS Health Care Program Guide for information about the health-care options that OPERS offers retirees.
Member-Directed Plan
Retirement
If you are participating in the Member-Directed Plan, you earn contributing months rather than service credit when your contributions are remitted by your employer and posted to your OPERS account.
Employee contributions are always fully vested. Employer contributions to your account are vested based on your contributing months of service. One year of participation is defined as 12 contributing months of participation in the plan, and full vesting takes place after five years.
Health care
A portion of the employer contribution of participants in the Member-Directed Plan is credited to a Retiree Medical Account. This account can be used for reimbursement of qualified health, dental and vision care expenses, including premiums for health insurance coverage.
There are two vesting schedules for the RMA, depending on when members were hired. Refer to the OPERS website for more information about each.
You can begin to use vested funds from the RMA after taking a distribution from your OPERS account by either a refund or retirement.
Purchasing service credit
OPERS members may be eligible to purchase service credit and, in limited instances, free credit may be available. See the OPERS website and the Service Credit and Contributing Months leaflet for more information.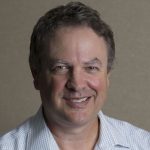 Michael Pramik is communication strategist for the Ohio Public Employees Retirement System and editor of the PERSpective blog. As an experienced business journalist, he clarifies complex pension policies and helps members make smart choices to secure their retirement.