Database logs information on public pensions
U.S. systems have $4.5 trillion in assets, membership of nearly 26 million
By Michael Pramik, Ohio Public Employees Retirement System
April 7, 2022 – Defined benefit plans are a powerful economic force in the United States, with $4.5 trillion in assets, says a pension industry database.
A website called Public Plans Data contains this and other detailed information on state and local pension and retiree health plans, and selected financial information on plan sponsors. It covers fiscal years 2001 to 2020 and includes statistics on 210 state-and-local pension plans, accounting for more than 95 percent of U.S. state-and-local plan assets and members.
The site is a collaboration between the Center for Retirement Research at Boston College and the MissionSquare Research Institute. The National Association of State Retirement Administrators supports the partnership by reviewing data models, validating data and developing and administering surveys used to cull information.
The database website includes "quick-fact" pages with data at the national, state, retirement system and retirement plan levels. There are many downloadable financial reports and actuarial valuations for all sample plans, as well as an enhanced, interactive data browser for customized searches.
By reading through the site, you'll discover that state and local public employees constitute 13.8 percent of the workforce in the United States. About a fourth of these employees are not covered by Social Security. That figure includes nearly half of teachers and more than two-thirds of firefighters and public safety officers.
Like asset levels, public plan membership is impressive. There are 14.7 million active workers in our country's roughly 6,000 public retirement systems, as well as 11.2 million retirees. They receive some $323 billion annually in benefit distributions.
The site also posts periodic system funding updates.
Information on pension plans is searchable by state. For instance, searching under Ohio in the "Quick Facts" section reveals information about the four largest statewide public pension plans and the Cincinnati Retirement System. It allows users to compare the systems to each other and to the national average.
OPERS' funded ratio of 82.6 percent in 2020 was the highest among the Ohio systems referenced and about 10 percentage points above the national average.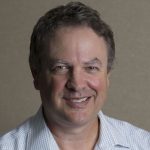 Michael Pramik is communication strategist for the Ohio Public Employees Retirement System and editor of the PERSpective blog. As an experienced business journalist, he clarifies complex pension policies and helps members make smart choices to secure their retirement.