Reimbursements sometimes carry over to future months
By Michael Pramik, Ohio Public Employees Retirement System
April 28, 2022 – OPERS occasionally receives questions from retirees who are attempting to reconcile each HRA reimbursement request and becoming concerned when some expenses are paid and others are placed on hold. Here's how that process works.
OPERS deposits a pre-determined amount into your HRA each month. Reimbursements will be made as described below, so there is no need to be concerned if a request is placed on hold. Via Benefits will always notify you if an expense is denied.
If you submit reimbursement requests totaling less than the balance in your OPERS HRA, Via Benefits will reimburse the submitted expenses, and the remaining balance will be carried over to be used for expenses the following month.
If you submit reimbursement requests that total more than the balance in your OPERS HRA, Via Benefits will reimburse expenses that can be fully paid by your HRA balance. The remaining amount(s) will be placed on hold and paid once OPERS has made additional deposits and your HRA balance is sufficient.
We should add that reimbursement for OPERS vision and dental plan premiums are made automatically. OPERS deducts the monthly premiums from your benefit payment and then submits the premiums to Via Benefits for reimbursement. You receive a monthly reimbursement deposit in your bank account without needing to submit any additional forms or receipts.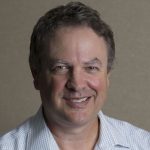 Michael Pramik is communication strategist for the Ohio Public Employees Retirement System and editor of the PERSpective blog. As an experienced business journalist, he clarifies complex pension policies and helps members make smart choices to secure their retirement.