Four Board seats to be decided in 2022
Election to begin in August for terms commencing in January
By Michael Pramik, Ohio Public Employees Retirement System
June 1, 2022 – Elections for four seats on the OPERS and Ohio Deferred Compensation Boards of Trustees will be held this year. Those elected will serve four-year terms beginning Jan. 1, 2023.
The OPERS Board of Trustees consists of 11 members, and seven are elected. The four seats up for election in 2022 include one seat for each of the following groups:
State employees – There currently are about 45,500 employees working at a job for the state of Ohio.
Municipal employees – There are about 55,100 employees working for one of Ohio's municipalities.
College/University employees – OPERS has about 50,700 non-teaching employee members at state colleges and universities.
Retiree – This election is for one of two retiree seats. OPERS has about 187,400 age-and-service, disability, defined contribution plan and re-employed retirees.
Any public employee, with the exception of disability benefit recipients, is eligible for election as a trustee in their respective employee group. Any OPERS retiree residing in Ohio and receiving an age-and-service benefit, disability benefit or benefits under the OPERS defined contribution plan, is eligible to run for the retiree seat.
Beneficiaries, surviving family members or powers of attorney are not eligible to run for election or nominate candidates by signing a petition. They also are ineligible to vote and will not receive a ballot. If a person is receiving an age-and-service payment, the candidate may run only for a retiree position even if re-employed.
OPERS Board members are trustees of the system's funds and are subject to strict fiduciary standards of conduct. The Board members must act solely in the best interests of all the participants and beneficiaries of the system. Board members should be prepared to spend a minimum of 40-50 working days each year on OPERS and Deferred Compensation Board business.
For interested candidates
OPERS is mailing nominating petition packets today, June 1, to employers. Candidates can pick up the packets from their employers or at the OPERS office, 277 E. Town St., Columbus. They're also available online on the OPERS website.
Interested parties also can call 800-222-7377 to request a packet.
State law requires candidates seeking election to an employee member Board seat to obtain at least 500 signatures from active members within their employee group. At least 10 different counties must be represented by at least 20 signatures each.
Candidates running for the retiree Board seat must obtain at least 250 signatures from OPERS retirees. At least five different counties must be represented by at least 10 signatures each.
The nominating petition packets include complete information on rules and additional materials that are required to run. Potential candidates should check with employers regarding solicitation policies and procedures related to obtaining signatures.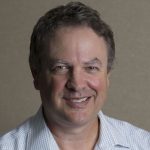 Michael Pramik is communication strategist for the Ohio Public Employees Retirement System and editor of the PERSpective blog. As an experienced business journalist, he clarifies complex pension policies and helps members make smart choices to secure their retirement.