Average retirement age continues to climb
Working longer can lead to much higher monthly pension benefit
By Michael Pramik, Ohio Public Employees Retirement System
July 25, 2022 – Americans are continuing to realize the advantages of working longer before retiring. The American Enterprise Institute said in a recent report that Americans' average age of retirement has increased from 62 to 65 over the past 30 years.
The research center found that women retire earlier than men but have had a larger increase in average retirement age. In 1990, women retired at an average age of 59.5. That increased to 63 years of age by 2020. Men's average retirement age increased from 62.6 to 65.6 over that span.
Reasons for the retirement age increasing, the study states, include "improved health and longevity, less physicality in work, changing pension and Social Security incentives, tighter administration of disability insurance programs, new antidiscrimination laws, changing social norms, and new health insurance features and costs."
OPERS promotes the advantages of working longer. Those extra three years of public employment can significantly increase our members' monthly retirement benefit. Members can see how by checking the front page of their annual statements and comparing their earliest retirement eligibilities with both a reduced and unreduced benefit.
For example, a member in retirement Group C with a final average salary of $50,000 would earn a monthly pension of $1,079 if he or she met the minimum requirements for a reduced benefit. However, the member would earn a monthly benefit of $2,938 by working additional years to meet the minimum requirements for an unreduced benefit.
Even in retirement, many plan to continue working. AARP said its research indicates more than half of active workers over 50 expect to hold some type of job when they do retire.
AARP also said that 29 percent of current retirees either hold some kind of job or believe they will have to in the future, for financial reasons.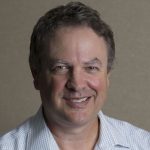 Michael Pramik is communication strategist for the Ohio Public Employees Retirement System and editor of the PERSpective blog. As an experienced business journalist, he clarifies complex pension policies and helps members make smart choices to secure their retirement.