New webinar stresses health care planning
Learn helpful techniques to plan for the 'hidden cost in retirement'
By Michael Pramik, Ohio Public Employees Retirement System
Aug. 4, 2022 – OPERS has introduced a new webinar designed to help members plan for ever-increasing health care costs when they retire.
Health Care: The Hidden Cost in Retirement is part of OPERS' financial wellness empowerment series of educational tools. It provides an in-depth look at the long-term cost of health care in order to help members better prepare for retirement.
It's become apparent that as health care costs keep rising, having effective coverage is no longer a given in retirement. It's something everyone needs to plan for.
In this new webinar, the topics we cover include:
The rising cost of health care coverage
How different health care in retirement is compared to your employer's coverage
How saving for health care costs in retirement may factor into when you can retire
How retiring later in age may be more beneficial to you financially
How eligible members can receive a health care allowance from OPERS
OPERS' Education team members hold the hourlong webinar each Monday at noon. Sign up today, using the link above. OPERS employers, our Education team is available to present the topic as an on-site seminar or webinar for your employees. Contact us at 1-800-222-7377 for more information.
OPERS introduced the financial wellness empowerment series in 2018 with "Bridging the Gap to Retirement." This hands-on seminar helps you identify how much income you will have in retirement vs. how much you will need. It can help you make financial decisions today that will assure you won't have a "gap" between your needs and your actual income in retirement.
The other entry in the series is called "Personal Budgeting." It offers an in-depth look at your current net income and where you are spending your money. You can learn how to apply budgeting rules to help organize your expenses in the short term and accomplish your long-term goals. It also offers an online tool that will help you track your expenses and develop a customized budget.
Members can access any of our financial wellness webinars by visiting the OPERS Financial Wellness page. These webinars are also available as employer on-site seminars.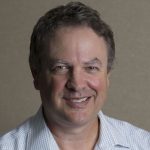 Michael Pramik is communication strategist for the Ohio Public Employees Retirement System and editor of the PERSpective blog. As an experienced business journalist, he clarifies complex pension policies and helps members make smart choices to secure their retirement.