Answers to OPERS member questions
This month: Learn about Medicare allowances and surviving-spouse COLAs
By Michael Pramik, Ohio Public Employees Retirement System
Aug. 11, 2022 – Members and retirees often ask us questions through our social media channels that others could benefit from. Periodically we post these questions and answers in our PERSpective blog.
This month we're addressing questions about COLA amounts for surviving spouses, the health care allowance and refund timing.
Q: You stated in a recent blog that next year all OPERS retirees who are eligible for a COLA will receive the 3 percent COLA. Does that also apply to surviving spouses who receive a monthly benefit?
A: Yes. Beneficiaries receiving a monthly survivor benefit also are eligible for COLA increase every year. As a reminder, that COLA is paid on the anniversary of the retiree's effective date of retirement or the anniversary of the first benefit payment. The increase is always calculated based on the original benefit amount, not the current benefit amount.
Q: I was receiving a 75 percent health care allowance amount. But recently that changed to 57 percent. Why?
A: Some retirees who had been receiving a 75 percent allowance saw a lower amount beginning in 2022 with the latest round of health care changes, reflecting their actual position on our allowance table.
OPERS has grandfathered some retirees in the past to protect them from the full impact of changes to the health care program. Under the new program implemented this year, current retirees' eligibility for health care coverage was grandfathered, but the allowance amount was not. Depending on retirees' age and years of service when they retired and first enrolled in OPERS health care, the previous grandfathering status might have changed.
For those who retired and enrolled prior to 2015 with 20 or more years of service, the allowance could change depending on where they fall on the allowance table. Specifically, this would impact retirees who had an allowance percentage on the table less than 75 percent but were grandfathered at 75 percent. The allowance was reduced based on their actual position on the allowance table with a floor of 51 percent. This OPERS website page contains instructions on how to find your allowance amount.
Those who retired and enrolled prior to 2015 with less than 20 years of service were subject to the 75 percent allowance grandfathering, and their allowance percentage was reduced to 51 percent.
Q: I am retired and receiving the Pre-Medicare health care allowance. I will turn 65 on May 15, 2023. Will my allowance automatically change at that time?
A: Members are eligible for Medicare the first of the month of their 65th birthday. In order to receive the Medicare HRA allowance, they have to be enrolled in Medicare Parts A and B and enrolled in a plan with the Medicare Connector through Via Benefits. Then they would be eligible for the Medicare HRA.
So if you are turning 65 on May 15, you would be eligible for Medicare on May 1. If you're enrolled in Medicare Parts A and B, and in a plan through Via Benefits effective May 1, 2023, OPERS will provide the Medicare HRA starting May 1. If you do not enroll in Medicare, and a plan with Via Benefits, your allowance will end.
Remember that the HRA allowance is not the same for Pre-Medicare and Medicare retirees. In 2022 the base, monthly allowance for Pre-Medicare is $1,200, and for Medicare it's $350.
Q: If I were to quit my public service job, at what point could I receive what I paid into OPERS?
A: After you have separated from employment you can use your OPERS online account to apply for a refund. Two months must pass from your termination date, as certified by the employer, before the refund can be released. Remember that by refunding you are forfeiting all of your service credit and future benefits.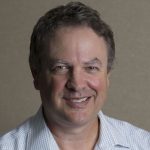 Michael Pramik is communication strategist for the Ohio Public Employees Retirement System and editor of the PERSpective blog. As an experienced business journalist, he clarifies complex pension policies and helps members make smart choices to secure their retirement.