Deferred Compensation unveils 'Courtyard'
Supplemental plan roadmap can help you save for retirement and beyond
By Michael Pramik, Ohio Public Employees Retirement System
Aug. 18, 2022 – Ohio Deferred Compensation has introduced the virtual Financial Wellness Courtyard, a concept designed to provide Ohio's public employees with enhanced retirement planning tools and resources.
The Courtyard offers resources for those at every step along the retirement path, from those just beginning their careers to those who already have retired.
The concept is a point-and-click animated page that offers many helpful resources. Here's what you can see in the Courtyard:
Find an investment approach that best suits your taste at the Investment Smoothie Shack.
Explore resources and tools that can help guide you along the way at the Resource Directory.
Connect with an Ohio Deferred Compensation account executive, who can help review and manage your account.
Watch the Interactive Gardening Video to learn about asset allocation and how to grow your savings.
Access live and on-demand webinars to help with decisions on managing money and increasing financial wellness.
Review plan benefits that offer long-term retirement savings.
Ohio Deferred Compensation is an optional savings plan available to public employees in the state. It offers several convenient ways to save for retirement, including automatic payroll deduction and an optional plan that automatically increases the amount you contribute each year.
It can help OPERS members bridge the gap between what you'll need in retirement and what you currently have.
OPERS Board of Trustees members also compose the majority of the Ohio Deferred Compensation board.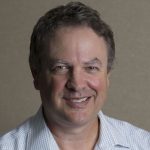 Michael Pramik is communication strategist for the Ohio Public Employees Retirement System and editor of the PERSpective blog. As an experienced business journalist, he clarifies complex pension policies and helps members make smart choices to secure their retirement.