MetLife to administer OPERS vision plan
Current enrollees can be automatically enrolled at beginning of 2023
By Michael Pramik, Ohio Public Employees Retirement System
Sept. 22, 2022 – Effective Jan. 1, the OPERS Vision Plan will be administered by MetLife, the same provider that administers the OPERS Dental Plan. With just a single provider for both the OPERS Dental and Vision plans, OPERS retirees will have a single, dedicated phone number and access to their coverage information within a single website and online account.
MetLife will offer the Superior Vision network, which is one of the largest, most diverse networks of licensed eye care professionals featuring a mix of independent and retail providers. You'll have a wide variety of in-network providers to choose from nationwide, including all the top 50 major retailers, such as America's Best Contacts & Eyeglasses, Costco Optical, Eyeglass World, Lens Crafters, Pearle Vision, Target Optical, Vision Works, Walmart and more.
If you are currently enrolled in the OPERS vision plan and want to continue your same coverage, you will be automatically enrolled in the vision plan provided by MetLife. If you are not currently enrolled, or are interested in selecting a different coverage option, make sure you carefully review your open enrollment materials for coverage and premium information. Materials will be mailed in early October.
Meanwhile, effective Oct. 1, if you'd like to view and/or update your automatic reimbursement preference for the OPERS vision and dental plans, you can do so by logging into your Via Benefits account at marketplace.viabenefits.com/opers and selecting "View Accounts" under the Funds & Reimbursement section.
You also can update those preferences by contacting Via Benefits at 1-844-287-9945. OPERS no longer will be able to make changes to your auto-reimbursement preferences for dental and/or vision coverage.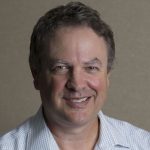 Michael Pramik is communication strategist for the Ohio Public Employees Retirement System and editor of the PERSpective blog. As an experienced business journalist, he clarifies complex pension policies and helps members make smart choices to secure their retirement.