Board certifies 2022 election results
Four trustees to begin new, 4-year terms in January
By Michael Pramik, Ohio Public Employees Retirement System
Oct. 20, 2022 – Members of the Ohio Public Employees Retirement System Board of Trustees certified results of this year's Board election during their October meeting.
Current trustee Steve Toth won the election for one of the two retiree seats. This year there were three other seats up for election. The trustees who held them were the only candidates to qualify for the election, so they retained the seats. They are: Randy Desposito, college/university employees; Chris Mabe, state employees; and Ken Thomas, municipal employees.
The four trustees will begin new, four-year terms on Jan. 1.
The OPERS Board consists of 11 members, and seven are elected. OPERS Board members are trustees of the system's funds and are subject to strict fiduciary standards of conduct. The Board members must act solely in the best interests of all the participants and beneficiaries of the system.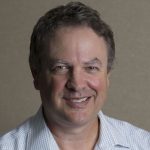 Michael Pramik is communication strategist for the Ohio Public Employees Retirement System and editor of the PERSpective blog. As an experienced business journalist, he clarifies complex pension policies and helps members make smart choices to secure their retirement.