MetLife to administer OPERS vision plan
Current enrollees can be automatically enrolled at beginning of 2023
By Michael Pramik, Ohio Public Employees Retirement System
Oct. 24, 2022 – OPERS reminds retirees that effective Jan. 1, the OPERS Vision Plan will be administered by MetLife, the same provider that administers the OPERS Dental Plan. With just a single provider for both the OPERS Dental and Vision plans, OPERS retirees will have a single, dedicated phone number and access to their coverage information within a single website and online account.
MetLife will offer the Superior Vision network, which is one of the largest, most diverse networks of licensed eye care professionals, featuring a mix of independent and retail providers. To find out if your current vision provider is within MetLife's Superior Vision network, please visit metlife.com/opers. Go to "Vision Insurance," and then click on the "Find A Vision Provider" button.
To avoid higher out-of-pocket costs, we strongly encourage you to confirm whether your vision provider is in-network prior to any visit. It's also a good rule of thumb to always check on your provider's status during open enrollment.
We've provided answers to some common questions about the transition to MetLife vision coverage and the OPERS Dental Plan at opers.org/health-care/open-enrollment.
If you are currently enrolled in the OPERS Vision Plan, you will automatically be enrolled in the new MetLife plan. No action is required.
If you wish to make changes to your vision or dental coverage for 2023, fill out the form provided within your open enrollment packet and return the form to OPERS prior to Dec. 15. You can also call OPERS to change your plan level or cancel coverage.
The only time to add or cancel OPERS dental and vision coverage is during open enrollment.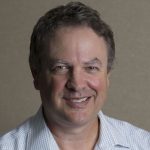 Michael Pramik is communication strategist for the Ohio Public Employees Retirement System and editor of the PERSpective blog. As an experienced business journalist, he clarifies complex pension policies and helps members make smart choices to secure their retirement.