OPERS supports economic growth in Ohio
Our Ohio-Qualified, Minority-Owned Manager Policy adds value to the system
By Michael Pramik, Ohio Public Employees Retirement System
Nov. 10, 2022 – Through our Ohio-Qualified, Minority-Owned Manager Policy, OPERS supports economic growth in Ohio and recognizes the diversity of our stakeholders while maintaining a focus of hiring the best-performing investment firms to fulfill the system's fiduciary duty.
The OPERS Board of Trustees has a goal to increase the use of Ohio-qualified and minority-owned managers. OPERS staff uses several criteria to advance the program when we issue a request for external managers, including advancing one Ohio-qualified or minority-owned manager to the semifinal stage of a search if possible.
To fit the description of Ohio-qualified an institution must be based in Ohio or with its principal place of business in Ohio, or employ at least 500 individuals in Ohio, or have a principal place of business in Ohio and employ at least 20 Ohio residents. The minority-owned definition includes U.S.-domiciled companies with at least 51 percent ownership based on one or a combination of the following groups: African American, Native American, Hispanic American, Asian American, women-owned or disabled veteran-owned.
As of the end of 2021, OPERS employed eight Ohio-qualified managers overseeing a market value of $3.1 billion, and three minority-owned managers overseeing $1.6 billion. During 2021 OPERS paid $1.1 million in equity commissions to and recorded $9.5 billion in fixed-income trading with Ohio-qualified brokers.
Over the years, OPERS has had several Ohio-focused private equity investments and maintains various Ohio-focused real estate investments. In addition, our 55-person staff oversees $53.3 billion of assets in-house, saving millions a year in management fees.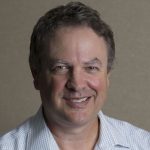 Michael Pramik is communication strategist for the Ohio Public Employees Retirement System and editor of the PERSpective blog. As an experienced business journalist, he clarifies complex pension policies and helps members make smart choices to secure their retirement.