Answers to OPERS member questions
This month: Learn about health care open enrollment for 2023
By Michael Pramik, Ohio Public Employees Retirement System
Nov. 17, 2022 – Members and retirees often ask us questions through our social media channels that others could benefit from. Periodically we post these questions and answers in our PERSpective blog.
Because we're in the midst of open enrollment for 2023, this month we're answering questions about health care for next year.
Q: I'm Pre-Medicare, and I didn't opt in to the HRA last year. What do I need to do to opt in during open enrollment?
A: You can change your funding decision through your Via Benefits online account each open enrollment period, and your new election will take effect January 1 of the following year. Sign in to your online profile and select Your Funding Decision to make changes through Dec. 15.
Remember, though, that opting in to the HRA is not the same as having medical insurance. While you're free to secure coverage on your own, we recommend scheduling an appointment with a Via Benefits licensed benefit advisor to review your options and then enroll in a plan.
Q: I'm a Medicare retiree, and I'd like to keep things the same next year. Do I need to do anything?
A: We encourage you to review the 2023 medical and prescription drug plan details provided by your plan administrator. Look for changes in premiums, plan design and prescription drug formulary. If you're unsure of any changes to your medical plan for 2023 or have questions, reach out to Via Benefits.
If then you discover you'd like to make any changes, contact Via Benefits by Dec. 7 at 1-844-287-9945. An appointment is not required, but you might want to schedule a phone appointment with a Benefits Advisor to discuss your 2023 medical plan.
Q: Am I able to get health care outside of Via Benefits and still receive contributions to my HRA from OPERS?
A: If you are Pre-Medicare, you can secure coverage anywhere you'd like and still receive money from OPERS after you opt in to your Health Reimbursement Arrangement. We do, however, encourage you to review all of your options with Via Benefits.
If you're a Medicare retiree, you must choose a medical plan through Via Benefits in order to receive the HRA contribution.
Q: I'm over 65. Can I purchase a medical plan through Via Benefits then go on my own for prescription drug coverage?
A: Yes. You can secure Medicare Part D coverage on your own, but you do have to sign up for a Medigap or Medicare Advantage plan through Via Benefits in order to receive HRA contributions.
Q: I've found that my optometrist isn't covered in the new MetLife insurance. What are my options for vision coverage other than the OPERS plan if I want to keep my optometrist?
A: While we encourage our benefit recipients to use in-network providers due to the lower costs, we recognize that you may want to continue your relationship with your current provider. Should you continue to use your same provider, you may experience greater out-of-pocket costs. You could also ask your provider to join the MetLife Superior Vision network. They can sign up for the network at https://superiorvision.com/eye-care-professionals/join/apply/.
Q: I'm an OPERS retiree who's under 65, and I'm covered by my spouse's medical insurance. Do I still receive HRA deposits?
A: Yes. The Pre-Medicare HRA is an "open" HRA, meaning you receive contributions as long as you meet eligibility requirements. You can use the funds within your HRA to be reimbursed for qualified out-of-pocket medical expenses such as deductibles and copays. You also can be reimbursed for premiums, but the premiums have to be paid on a post-tax basis.
There are additional implications if you are re-employed in an OPERS-covered positions. We recommend reading the section on Re-employment and the HRA on the OPERS website if that applies to you.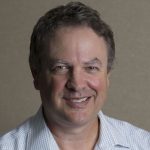 Michael Pramik is communication strategist for the Ohio Public Employees Retirement System and editor of the PERSpective blog. As an experienced business journalist, he clarifies complex pension policies and helps members make smart choices to secure their retirement.