Vision/dental enrollment winding down
Last day to sign up or make changes for 2023 is Dec. 15
By Michael Pramik, Ohio Public Employees Retirement System
Dec. 7, 2022 – OPERS reminds retirees that in addition to medical coverage, open enrollment is your opportunity to enroll in, cancel or change OPERS vision and/or dental coverage for yourself and any eligible dependents for 2023.
The window to sign up for dental and vision coverage ends on Dec. 15. Use the form within your open enrollment packet for this coverage. Enrollment in these plans is for the entire calendar year and cannot be changed until next year's open enrollment. You also can call OPERS through Dec. 15 to change your plan level or cancel coverage.
Not making changes to your OPERS vision and dental coverage? No problem. Your enrollment will automatically continue in 2023.
If you're enrolled in a vision and/or dental plan with both OPERS and Via Benefits (or another third-party provider), take some time to review your coverage needs to determine if both plans are needed.
If you have specific questions about how much the plans pay for certain services, please call the vision/ dental plan vendors directly. OPERS is changing its vision coverage provider next year to MetLife, which also provides dental coverage.
You can learn more at the OPERS Open Enrollment 2023 website. The information contained there includes the 2023 OPERS Vision and Dental Plan Guide.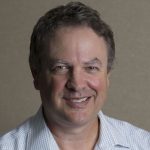 Michael Pramik is communication strategist for the Ohio Public Employees Retirement System and editor of the PERSpective blog. As an experienced business journalist, he clarifies complex pension policies and helps members make smart choices to secure their retirement.