OPERS offers payment schedule, tips for retirees
By Michael Pramik, Ohio Public Employees Retirement System
Dec. 22, 2022 – As we head toward a new year, it's a good time for OPERS retirees to review their accounts.
Our "Get Ready for 2023" website page offers helpful information about several important considerations to be aware of at the first of next year.
Changes in your pension benefit
Any time there's a change in your monthly benefit amount, we'll send you a Statement of Benefit Payment.
If you're enrolled in the OPERS Vision or Dental Plan, you may receive a statement in January showing a change in your benefit amount because of coverage changes or changes in premium amounts. Statements of Benefit Payment also will be viewable through your OPERS online account near the end of the month prior to the change taking effect.
Many retirees will see a change in their pension benefit amount in February because of federal tax changes. Your February benefit amount reflecting any such changes will be available within your online account in late January.
2022 IRS documents
OPERS will mail the 2022 IRS Form 1099-R by the end of January. Approximately a week prior to mailing, this document will be available to view and print from your online account. OPERS will send an email notification when it can be viewed.
Your Form 1099-R will not provide your vision and dental premium deductions for 2022. If needed, this information is available by signing in to your OPERS online account and accessing your 2022 OPERS Health Care Premium Receipt.
There is more tax-specific information on our website, including how to change your tax withholding.
Benefit payment schedule
Here's a schedule of pension benefit payments for 2023:
| | |
| --- | --- |
| Month | Benefit payment date |
| January | Jan. 3 (Tuesday) |
| February | Feb. 1 (Wednesday) |
| March | March 1 (Wednesday) |
| April | March 31 (Friday) |
| May | May 1 (Monday) |
| June | June 1 (Thursday) |
| July | June 30 (Friday) |
| August | Aug. 1 (Tuesday) |
| September | Sept. 1 (Friday) |
| October | Sept. 29 (Friday) |
| November | Nov. 1 (Wednesday) |
| December | Dec. 1 (Friday) |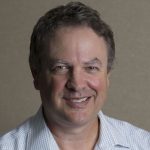 Michael Pramik is communication strategist for the Ohio Public Employees Retirement System and editor of the PERSpective blog. As an experienced business journalist, he clarifies complex pension policies and helps members make smart choices to secure their retirement.