OPERS concludes information sessions
Ohio 'road shows' addressed pensions during challenging times
By Michael Pramik, Ohio Public Employees Retirement System
May 18, 2023 – OPERS has concluded a series of informational meetings around Ohio with members and retirees, designed to address important economic topics.
The presentation, titled, "Protecting Your Retirement Benefit During Challenging Times," covered pension and health care funding, investment returns and the impact of those returns on our system's funding.
We also answered many questions that our members asked during the presentations. Here is a summary of the presentation and some of the questions we addressed during these meetings.
OPERS would like all members to know that we're good for Ohio. More than 89 percent of our retirees live in Ohio, and their spending helps support local communities. Last year we paid out more than $7 billion in pensions, and $6.3 billion stayed in Ohio.
It's also important to understand our funding, both for the Defined Benefit Fund and the Health Care Fund. Both were impacted by last year's investment losses.
OPERS' Defined Benefit Fund returned a loss of 12 percent in 2022, a challenging year for all institutional investors. The Defined Benefit Fund's net asset value at the end of the year was $92.5 billion. The OPERS Health Care Fund finished the year at $11.7 billion, posting a loss of 15.5 percent.
Despite the Defined Benefit Fund declines, OPERS' pension funding was not negatively impacted. The system's funded ratio remained at 84 percent in 2022. That means OPERS has 84 cents for every dollar it owes in future liabilities.
The forecasted time expected to pay off the system's unfunded actuarial accrued liabilities, defined as the amortization period, remained at 16 years.
The reason for the stable funding is that we smooth our pension investment returns over a four-year period for funding purposes. OPERS had good returns in the immediate years preceding 2022, but we will have to recognize the remainder of our 2022 losses over the next three years.
For the OPERS Health Care Plan, the primary funding metric is the estimated remaining years of solvency. The Health Care Plan solvency years declined from 29 years at the end of 2021 to 21 years at the end of 2022.
Here are answers to several questions we heard during the meetings:
Q: I'm currently receiving an HRA, but it seems that every year the amount deposited could go up or down. How do I know if it might keep going down?
A: Retirees with a Health Reimbursement Arrangement receive a percentage of a base allowance each month from OPERS. The amount depends on your years of service and your age when you first become eligible for the HRA.
We don't anticipate the base allowance to go down at this point – that would take a plan design change. Our goal is to provide meaningful health care for retirees far into the future.
Q: What happens if OPERS goes over the 30 years of amortization it can take to pay off its liabilities?
A: If that occurs, then by law we must design a plan to move our fund back under the 30-year amortization mark.
Q: Is there a chance my pension will be cut?
A: Once a member retires, the pension benefit is vested and cannot be lowered, according to state law. It can only increase with cost-of-living allowances.
Q: If inflation continues to be high, will our COLAs still be capped at 3 percent?
A: Yes. The OPERS cost-of-living adjustment is written in state law. Those retiring before 2013 receive a flat, 3 percent COLA each year. Those retiring in 2013 and later have their COLA amount tied to inflation – with a maximum benefit of 3 percent.
OPERS began granting COLAs in the early 1970s. At that time it was also a 3 percent allowance, even with the huge inflation numbers in the '70s. The COLA was always meant to mitigate inflation, not to replace inflation.
Q: What is the investment strategy going forward to help make sure we don't have a repeat of 2022?
A: Anyone can read the current OPERS Investment Plan, as it's posted on our website. It contains our target asset allocation, tactical outlook, performance expectations and information about the previous year.
Q: Where does OPERS stand on environmental, social and governance issues related to investments?
A: OPERS does not permit ideologies to influence our investment or proxy voting decisions. Our investment objective is to maximize returns within a reasonable risk framework, thus supporting the system's mission of providing secure retirement benefits to our members. We make investment and proxy voting decisions according to our investment policies, which you can find on our website.
Q: When is the best time to call OPERS?
A: Our hours of operations are 8 a.m.-4:30 p.m. Monday through Friday. The best time of the day to call is early mornings during midweek. Our peak hours typically are midday on Mondays and Fridays.
Q: What is my OPERS ID, and where can I find it?
A: The OPERS ID is an 11-digit number that is associated with your account. It's unique to you, and you can find it at the top right of any recent mailing from OPERS. It's displayed when you log in to your online account, and you can use it to register for an online account. Use it instead of your Social Security number when contacting us. You also can use it if you've forgotten your online account username and password.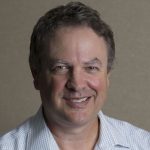 Michael Pramik is communication strategist for the Ohio Public Employees Retirement System and editor of the PERSpective blog. As an experienced business journalist, he clarifies complex pension policies and helps members make smart choices to secure their retirement.