Building your path to financial freedom
Discover the benefits of voluntary contributions beyond your pension
By Michael Pramik, Ohio Public Employees Retirement System
May 25, 2023 – Amid the frenetic pace of our daily lives, it's all too easy to overlook the seemingly distant horizon of retirement. Yet securing a comfortable future requires us to embark on our own individual journeys of financial freedom.
As an OPERS member, you have several opportunities to create a retirement nest egg that will make your journey a success.
It begins with your OPERS retirement benefit. You and your employer contribute to your OPERS account, and the money is invested according to the retirement plan you select. Most members choose the Traditional Pension Plan, which is a defined-benefit plan that provides fixed, monthly lifetime retirement benefits.
Also available is the Member-Directed plan, a defined-contribution plan in which members direct how money is invested. The benefit is based on the member's final vested account balance at retirement. The OPERS Combined Plan, which was closed to new participants as of 2022, incorporates parts of the other two plans.
Beyond the OPERS retirement benefit, we offer voluntary contribution avenues to help you enjoy a comfortable retirement.
All OPERS members have access to Ohio Deferred Compensation, a tax-deferred savings plan that can help you bridge the gap between what you'll have and what you will need when you retire.
Ohio Deferred Compensation has several convenient ways to save for retirement, including automatic payroll deduction and a plan that automatically increases the amount you contribute each year. There are quality investment options from which to choose, competitive fees and a catch-up program to help save more as you near retirement.
Membership includes access to retirement savings specialists and financial planning tools.
OPERS offers a unique opportunity to participants in our Member-Directed and Combined plans to make voluntary, after-tax contributions into their defined contribution accounts. And it's possible to roll over other retirement accounts into a member's individual OPERS account, which will retain their tax-deferred status until the member leaves OPERS. For more information, refer to our "Saving for Retirement" leaflet.
There's also information about saving for retirement in our Member Education Center. OPERS offers an array of seminars, webinars and recorded presentations tailored to your retirement group. Your OPERS online account contains a Benefit Estimator and easy ways to sign up for seminars and counseling.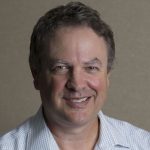 Michael Pramik is communication strategist for the Ohio Public Employees Retirement System and editor of the PERSpective blog. As an experienced business journalist, he clarifies complex pension policies and helps members make smart choices to secure their retirement.