Medicare lowering Part B premium
Annual Part B deductible also being reduced in 2023, CMS says
By Michael Pramik, Ohio Public Employees Retirement System
Oct. 6, 2022 – Medicare Part B premiums and deductibles will decline in 2023, the Centers for Medicare & Medicaid Services said. It's the first decrease in the Part B premium in more than a decade and comes a year after the monthly premium increased by more than $21.
CMS said the standard monthly premium for Part B will be $164.90 for next year, down $5.20 from this year. Part B covers physician services, outpatient hospital services, certain home health services, durable medical equipment and some other medical and health services not covered by Medicare Part A.
The annual deductible for Medicare Part B beneficiaries will be $226, a decrease of $7 from this year's deductible.
CMS explained that it was able to lower Part B costs for 2023 because of lower-than-projected spending on the Alzheimer's disease drug Aduhelm, as well as savings on other Part B items and services.
Meanwhile, the Medicare Part A deductible charged per hospital stay is increasing next year by $44 to $1,600. Part A covers inpatient hospital and other services.
For more information, refer to this CMS news release, which includes information on Medicare Part B income-related monthly adjustment amounts.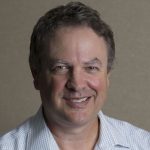 Michael Pramik is communication strategist for the Ohio Public Employees Retirement System and editor of the PERSpective blog. As an experienced business journalist, he clarifies complex pension policies and helps members make smart choices to secure their retirement.