What should retirement look like?
It's important to plan ahead for your post-employment life
By Betsy Butler, Ohio Public Employees Retirement System
June 15, 2023 – As soon as we start working, we start saving for retirement. We may be doing our best to be financially prepared for our later years, but how well are we preparing emotionally for this important transition?
Retirement offers us more time and freedom to explore interests and try new things. It's never too early to start planning how you'll spend the best days that are yet to come in life. Retirees still have a lot to offer, and potentially can do so for decades to come.
We all dream of the day when we're released from the daily grind and can live a life of leisure, but all that free time on your hands could eventually get boring. Revel in relaxation at first, but then focus on finding a healthy balance between work and leisure.
Take your time and think creatively about what a happy, fulfilling and meaningful retirement means to you. What would give you a great sense of accomplishment? What places would you like to visit or events to experience? How could you help someone? How could your retirement years contribute to your legacy?
If work gives your life purpose, identity and meaning, consider working part-time to help you ease into retirement gradually. Being employed for a handful of hours each week still leaves plenty of time for other activities. It's also a perfect opportunity to enjoy interacting with others while pursuing something different from your established career. Could you turn a lifelong hobby into a new business pursuit? Or could you apply your experience to teaching, coaching a young persons' sports team, mentoring or serving on a board?
Keep your mind active by learning new things. Is there a particular subject you might like to pursue, or a skill you'd like to acquire? Would you like to enroll in a continuing education course, take music lessons, or obtain Master Gardener certification?
Look for meaningful volunteer opportunities. Usher for a performing arts organization, support a political campaign, or lend a hand at a local food bank. Is there a contribution you could make to your neighborhood?
Make new friends, especially those younger than you. Reconnect with old friends and strengthen bonds with siblings. Become involved with alumni organizations and faith communities. Offer support to veterans or the elderly.
However distant retirement may be, reflecting about your future "you" is worthwhile for everyone. Taking stock now of who you are, your strengths and satisfactions, and what you'd like to accomplish in the future will help you become the retiree you want to be.
Explore these resources:
Roadmap for the Rest of Your Life: Smart Choices about Money, Health, Work, Lifestyle…and Pursuing Your Dreams, by Bart Astor
The Ultimate Retirement Bucket List: 101 Fun Things to Do, Exciting Everyday Activities, and Once-in-a-Lifetime Experiences for a Healthier, Happier Third Act, by Sarah Billington
Get the Most Out of Retirement: Checklist for Happiness, Health, Purpose, and Financial Security, by Sally Balch Hurme
Retirement Reboot: Commonsense Financial Strategies for Getting Back on Track, by Mark Miller
The 60-Something Crisis: How to Live an Extraordinary Life in Retirement, by Barbara L. Pagano
Retirement Reinvention: Make Your Next Act Your Best Act, by Robin Ryan
Planning Your Time in Retirement: How to Cultivate a Leisure Lifestyle to Suit Your Needs and Interests, by Robert A. Stebbins
Americorps (americorps.gov), a federal agency providing ways to serve others in need.
Create the Good (createthegood.aarp.org), an AARP online portal that connects users with local volunteer opportunities.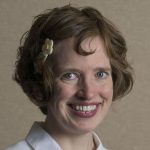 Betsy Butler is the Ohio Public Employees Retirement System's knowledge and issues strategist, researching information on pensions, retirement and health care. Betsy came to OPERS in 2009 after working as a special collections librarian for two OPERS employers: the Ohio History Connection and Miami University.