Congress readdressing Social Security offsets
Several bills targeting WEP, GPO have been reintroduced this session
By Michael Pramik, Ohio Public Employees Retirement System
Aug. 31, 2023 – The Ohio Public Employees Retirement System has steadfastly backed efforts in Congress to update Social Security's rules on the Windfall Elimination Provision and the Government Pension Offset.
Both provisions can have a negative effect on our members because, in many cases, they reduce the Social Security benefit for those who have worked in both the private and public sectors.
OPERS expressed support for two pieces of federal legislation last year that would have reformed the Windfall Elimination Provision, or WEP, and provided a measure of relief for our members and retirees who have been impacted by the offset. While the previous session of Congress ended without action on either one, one of the reform measures and a repeal effort have been reintroduced this year.
Massachusetts Rep. Richard Neal has reintroduced his Public Servants Protection and Fairness Act, which would replace the existing WEP formula with a new proportional formula that takes non-Social Security-covered service into account when calculating Social Security benefits. Neal brought the bill to the House in the 2019 and 2021 sessions as well.
The new proportional formula would be in place for those turning 62 in 2025 or later. Additionally, the bill would offer "relief payments" to current retirees who are impacted by the WEP and would include a benefit guarantee that no current or future retiree would be worse off because of the bill.
Another effort to address the WEP and GPO was reintroduced in the Senate in March, by Ohio's Sherrod Brown. A companion bill in the House, the Social Security Fairness Act, was also reintroduced – by Rep. Garrett Graves, R-La., and Abigail Spanberger, D-Va. They would eliminate both the WEP and the GPO.
Sponsors of the Social Security Fairness Act nearly forced a floor vote on the bill last year. However, they were ultimately prevented from moving forward because of the high cost of the bill and its impact on the Social Security trust fund's long-term solvency.
OPERS has expressed support over the past four decades for several pieces of federal legislation that would reduce the ill effects of these Social Security provisions, and we also back local efforts in the debate.
In May, we offered written testimony in support of Ohio House Concurrent Resolution 6, which urges Congress to repeal the WEP. This resolution was sponsored by Rep. Angela King, R-Celina, and Rep. Phil Plummer, R-Dayton.
In our letter, we noted that Ohio is in a prime position to be an advocate for change regarding the WEP and GPO. More than 150,000 retired workers here currently are impacted by the WEP. That's nearly 9 percent of all Social Security beneficiaries within the state.
As said in our letter of support for the Ohio concurrent resolution, we believe the WEP produces inequitable results for OPERS retirees who also draw Social Security retirement benefits.
As our letter further states:
"These offsets are applied at a time in most workers' lives that they are least able to adapt to the loss of anticipated retirement income. They represent a violation of trust for workers who chose a career of public service, not always realizing that the Social Security benefits they thought they earned would be significantly reduced as a result."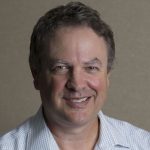 Michael Pramik is communication strategist for the Ohio Public Employees Retirement System and editor of the PERSpective blog. As an experienced business journalist, he clarifies complex pension policies and helps members make smart choices to secure their retirement.