Daily webinars offer helpful member info
Budgeting, preparing for retirement, health care among topics
By Marc Tubbs, Ohio Public Employees Retirement System
Nov. 12, 2020 – As we continue to navigate the never-before-seen circumstances surrounding the COVID-19 pandemic, OPERS is maintaining our high standard of service while many of our employees continue working in a remote environment.
Because the OPERS building remains closed to visitors, we've greatly expanded our ability to help and educate members in an online environment. For instance, OPERS member service representatives are responding to calls and emails in a timeframe typical for this time of year. We also offer one-on-one counseling via Zoom – call us at 800-222-7377 to set up an appointment.
Plus, we've expanded our online offerings this year in response to the decrease in live education events. We encourage members and retirees to take advantage of the following resources:
Webinars – For the safety of our membership and in accordance with current recommendations for gatherings in Ohio, we've postponed all in-person education sessions through the end of the year. However, we've increased the number of live webinars we offer for members at all stages of their careers. You can attend a webinar using a computer, smartphone or tablet.
Visit the Member Education Center at opers.org to register for any of the following member-targeted webinars, which will take place at noon on the designated days. (Additional webinars may be offered at other times.)
We've also got several webinars for retirees, including the following:
Recorded presentations – You can view online recorded presentations on all our webinar topics at your own convenience.
A complete list of recorded presentations, and many more resources for all OPERS members and retirees, are available within the Member Education Center.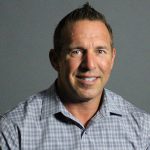 Marc Tubbs is the manager of OPERS' Education division. He oversees the development and delivery of educational content that helps members and retirees make sound financial-wellness and retirement-related decisions.