How to serve as a caregiver
Flexibility, resiliency are required for attending to the needs of others
By Betsy Butler, Ohio Public Employees Retirement System
March 30, 2023 – "There are only four kinds of people in the world: those who have been caregivers, those who are caregivers, those who will be caregivers, and those who will need caregivers," former First Lady Rosalynn Carter once said.
Carter knows the demands of caregiving first-hand, and she's made it one of her priorities to support those answering this challenging call. As more and more Americans become caregivers, we'll likely add that to our own list of life experiences. Until then, we must be as supportive of caregivers as we can.
For those who are ill, recovering from surgery or suffering from long-term health challenges, being in familiar surroundings can positively impact their sense of well-being and quality of life. The caregiver's role is to make life easier for their infirmed loved one, meeting their needs and keeping things running smoothly. It might not feel like it day in and day out, but the caregiver's efforts make a real difference.
Each caregiving situation is unique and can be unpredictable, presenting the caregiver with a challenge that is often isolating, stressful, emotionally exhausting and downright overwhelming. Most progress through different stages that are constantly changing, requiring new coping strategies and more help beyond what the caregiver can provide.
To hang in there for the long haul, caregivers need to be flexible and resilient, anticipating and preparing for as much as they can. Here are some tips from experts and fellow caregivers to help them do that.
Focus on the positive. Even in the most trying moments, cherish the opportunity you have in caring for, helping and spending time with your loved one when he or she needs it most. Approach your role with gratitude for the opportunity to enjoy each other's company and grow closer. Make the most of each day, planning simple, but special things to break the monotony of the ordinary. As a result of their experiences, caregivers develop more compassion, gratitude, empathy and feelings about what is truly essential in life.
Take care of yourself. Chronic stress takes its toll on health and well-being. Maintain healthy eating habits, exercise and get as much rest as you can. Treat yourself to some new clothes or a different hairstyle. Seek out time for yourself, pursuing something you enjoy. When you're feeling overwhelmed, take a break and practice deep breathing techniques to slow your heart rate, calm you down and help you think more clearly.
Adjust your focus. If you're working, keep your job, to provide another distraction for your mind. Find humor in the situation, especially when caregiving becomes stressful. Look beyond the current situation to your life after caregiving. Avoid retreating into depression and the feeling that nothing will change. It will, in time.
Stay connected to others. Caregiving is isolating. Join a caregiving support group. Reach out to friends you know you can count on to keep in touch frequently and visit, providing needed companionship for both the caregiver and the loved one being cared for.
Seek and accept help from others. One person should never assume all caregiving responsibilities. All family members should support and assist the primary caregiver in some way, such as carrying out tasks, gathering information, offering financial assistance or providing emotional support. If help from relatives or friends is not available, identify community and volunteer organizations that can help. Discuss the patient's condition and treatment options and outcomes with doctors. Develop an action plan with the patient's care team, which can include social workers, case managers, nurses, home health aides and physical therapists. Other available for-hire services include transportation, light housekeeping, medication management, grocery-shopping and other errands, and meal preparation. Respite and adult day care programs offer caregivers a break, even if just for a couple of hours.
Be vigilant against signs of burnout. Are you unable to make decisions? Have you put your future on hold? Do you have a vacation or short break to look forward to? Have you lost enjoyment of things you used to love to do? Any caregivers in this state need help of their own. Get in the habit of asking for help as soon as you need it. Don't wait until a situation becomes unmanageable.
For more on caregiving, check out these resources:
"The Accidental Caregiver: Wisdom and Guidance for the Unexpected Challenges of Family Caregiving," by Kimberly Fraser
"American Medical Association Guide to Home Caregiving," edited by Angela Perry
"Caregiving: Hope and Health for Caregiving Families," by Sharon Wegscheider-Cruse, with Patrick Egan
"Juggling Life, Work, and Caregiving," by Amy Goyer, from AARP and the American Bar Association
AARP offers Prepare to Care, a caregiving planning guide for families; a Caregiving Resource Center; an online community for caregivers; and a caregiving support line (877-333-5885), staffed weekdays for assistance in finding resources, services and support groups.
Other caregiver support resources include area agencies on aging, the Veterans Affairs Caregiver Support Program), and the Rosalynn Carter Institute for Caregivers.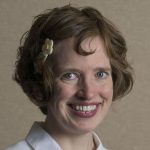 Betsy Butler is the Ohio Public Employees Retirement System's knowledge and issues strategist, researching information on pensions, retirement and health care. Betsy came to OPERS in 2009 after working as a special collections librarian for two OPERS employers: the Ohio History Connection and Miami University.