Integrative care can offer solutions
Some patients can benefit from creation of a healing environment
By Betsy Butler, Ohio Public Employees Retirement System
Nov. 16, 2023 – Healing one's body from some diseases or chronic conditions can be an all-encompassing experience, in some cases renewing mental and emotional well-being as well as restoring physical health.
One approach to this holistic view of health care is called integrative health, or integrative care. It caters to all individuals, aiding many with conditions such as cancer, chronic pain, high blood pressure and insomnia. The collaborative effort between patient and provider fosters a healing environment in which both contribute to guiding the patient toward a healthier state of being.
Both during and after cancer treatment, for instance, taking an integrative approach to care includes considering complementary therapies to help manage symptoms, improve quality of life and enhance the effectiveness of a cancer treatment plan.
Acupuncture, for example, promotes the body's natural ability to heal. Inserting whisker-like needles at specific points on the body may help to relieve pain and side effects of radiation and chemotherapy.
A focused mind can assist in repairing the body. Guided imagery, deep breathing and meditation are mind-body therapy techniques to encourage relaxation, reduce stress and sort through complex emotions. They also can lead to increased feelings of gratitude, a more positive frame of mind and the sense of being more in control, less bothered by little things and better able to handle the more challenging ones.
Creating and following a nutrition plan with a registered dietician not only boosts energy, but also nourishes the body so it can better withstand side effects of cancer treatment, such as poor appetite and nausea. While nutritional needs vary with each patient and their treatment plan, choosing the right balance of foods can help maintain strength and energy, as well as build a robust immune system.
Nutrition education also can cover ways to maximize meals by enhancing flavors; incorporating more plant-based foods, healthy proteins and whole grains into diet; and increasing nutrient density (vitamins, minerals and fiber).
Gentle massage of muscles, tendons and ligaments can increase blood circulation, improve flexibility, enhance immunity, and encourage anxious, fatigued patients to relax and recover.
Art therapy offers a creative outlet, a pleasant distraction, and a sense of accomplishment for patients coping with cancer. Regardless of their artistic ability, participants explore the appeal of using colors, lines, shapes and images in a variety of art media. Drawing circles or making mandalas, for example, are powerful therapeutic tools because the curved lines evoke calmness and peacefulness.
Then, participants are invited to talk about what they created, sharing why they chose certain colors, any patterns or themes that emerged, and how it expresses what they're thinking and feeling. This special discussion time is used to instill hope, particularly when participants relate positive experiences of overcoming and recovering from challenges. It also emphasizes the ability to cope with challenges, regain a sense of control and help one another through difficult times.
Integrative care therapies such as these offer benefits that extend beyond dealing with and healing from the challenges of disease or other debilitating conditions. Prioritizing health, well-being, resilience and connecting with others can improve our general quality of life.
This article is for informational purposes only and is not intended to provide any medical advice. Individuals should always consult with their health care practitioners about treatment options, including those in this article.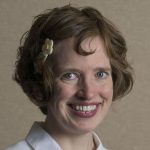 Betsy Butler is the Ohio Public Employees Retirement System's knowledge and issues strategist, researching information on pensions, retirement and health care. Betsy came to OPERS in 2009 after working as a special collections librarian for two OPERS employers: the Ohio History Connection and Miami University.