Via Benefits reaching out to members
Direct calls will address health care coverage; here's what to expect
By Michael Pramik, Ohio Public Employees Retirement System
Nov. 9, 2023 – It's open enrollment season, and OPERS wants to make sure eligible retirees get all the help they need when applying for health care coverage in 2024.
In consultation with OPERS, Via Benefits, our health care vendor, has developed an outreach campaign to get in touch with retirees to alert them to information they need to make the right health care choices. The campaign is multifaceted and will be conducted via letters, email and, in some cases, direct calls from Via Benefits.
We understand that many of our members are concerned about fraud during the open enrollment period, especially over the phone. When a representative from Via Benefits calls an OPERS member, the representative will:
Identify themselves as calling from Via Benefits Insurance Services
State that the call is being recorded
Ask for the benefit recipient by his or her full name or have the benefit recipient state the full name for verification. It isn't sufficient to only state the benefit recipient's last name.
Verify two of the following three pieces of information: phone number, date of birth, and ZIP code
The outreach calls specific to this open enrollment period will explain that OPERS members eligible for Medicare must enroll in individual Medicare medical coverage through Via Benefits to qualify for an OPERS HRA contribution. The Via Benefits representative also will be available to help retirees evaluate their coverage options.
Outside of the open enrollment season, subsequent direct calls will be made to gauge whether members would like to shop for other options in light of their Medigap premium increase. Via Benefits also will reach out to members as they near retirement or age into Medicare.
If you are suspicious about the authenticity of a caller purporting to be from Via Benefits, hang up and call Via Benefits at 1-833-939-1215 (for Pre-Medicare benefit recipients) or 1-844-287-9945 (for Medicare benefit recipents).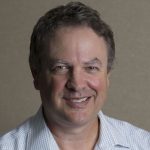 Michael Pramik is communication strategist for the Ohio Public Employees Retirement System and editor of the PERSpective blog. As an experienced business journalist, he clarifies complex pension policies and helps members make smart choices to secure their retirement.