Secure your online connections
Protect your personal information from thieves, spammers by following these tips
By Betsy Butler, Ohio Public Employees Retirement System
Aug. 3, 2023 – Thanks to the Internet, we can connect with friends and relatives, make reservations, shop, find entertainment, research medical questions and check bank balances whenever we like, all without leaving home. As convenient and rewarding as being online can be, our personal information can be compromised if we're not careful.
Consider these suggestions to stay secure online:
Stay on top of software updates: Beyond offering new and improved features for your apps and devices, software updates often include security patches designed to foil cybercriminals from stealing your personal information. Updated antivirus software also protects your computer against ransomware and other kinds of malware. Keep current on installing the latest available updates.
Use strong passwords: Combine at least eight upper- and lower-case letters, numbers and symbols to create unique, hard-to-guess passwords for each online account you use. Change them frequently, record them in a safe place and don't enable your computer's password-saving option. Multifactor authentication — such as a one-time code sent via email or text, or face or fingerprint scans — adds an extra layer of security beyond logging in with just a password. Consider using a strong, unique password for every online account you have. Turning off the "save password" feature in browsers is also a good idea.
Verify that the website is secure: Don't provide personal or financial information through a website until you have checked for indicators that the site is secure. Look for "https" in the website address (the "s" stands for secure) displayed in the search bar of your web browser. A safe website also will display a padlock preceding that address; click on it to verify security details and ensure that the connection is secure.
Pass up a phisher's bait: "Phishers" try to steal sensitive information by sending emails that appear to be official, urging you to take immediate action to update or validate your account details. Never reply to or click on links in emails asking for personal data. Never verify your identifying information to someone unknown who contacts you. If you think there may be a need to provide requested details, contact the organization by telephone; email is not a secure transmission method.
Think before you click: Don't download a file, or open an email attachment, unless you are expecting it and know what it contains. It could include a virus that may infect your computer.
Filter out spam: Use spam filters provided by your email service. Delete junk or unsolicited commercial email without opening the message. Never reply to it, even to be removed from a mailing list.
Opt for electronic statements: Thieves can steal paper account statements and bills from your home mailbox. Choosing to have statements delivered via email is not only more secure but also may avoid paper statement fees.
Monitor your online financial accounts: Review recent activity to ensure that there are no fraudulent charges to your bank accounts. If you find something suspicious, report it right away.
Shop cautiously: If you shop online, check out the seller before you buy. Pay via safe online payment services, such as PayPal. Use a credit card rather than a debit card, as the card issuer can intercede on your behalf if there's an unauthorized charge or a problem with the merchant. Setting up mobile phone payments also can help protect you from fraud.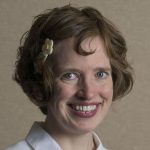 Betsy Butler is the Ohio Public Employees Retirement System's knowledge and issues strategist, researching information on pensions, retirement and health care. Betsy came to OPERS in 2009 after working as a special collections librarian for two OPERS employers: the Ohio History Connection and Miami University.