How to use your online account
OPERS' Web-based service provides an easy, convenient way to stay in touch
By Michael Pramik, Ohio Public Employees Retirement System
Aug. 10, 2023 – The OPERS online account is the way for our members and retirees to stay in touch with us, apply for retirement and other benefits, and access important documents.
With the online account you can:
View and update personal information, such as your address and phone number.
View and print a breakdown of your monthly benefit and personalized tax forms and documents.
Contact OPERS via the online message center.
It's easy to sign up for your online account if you haven't already done so. Just click on the Account Login button on the OPERS home page and follow the prompts. You'll need your Social Security number and OPERS ID.
For more information, check out our OPERS Essentials: Online Account video, part of our Essentials series. You can view all of the OPERS Essentials videos on our YouTube channel.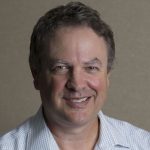 Michael Pramik is communication strategist for the Ohio Public Employees Retirement System and editor of the PERSpective blog. As an experienced business journalist, he clarifies complex pension policies and helps members make smart choices to secure their retirement.